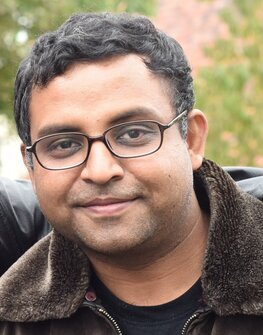 Shantonu is working as Lead Software Test Automation Engineer at EPAM.com.
Previously he worked as a Test Automation Architect at Living Sky Technologies ,a Lead Performance Engineer at Ensured.io, a Sr. SDET(Automation & Performance) for Luxoft (On site AT&T at NJ, USA and UBS at Krakow,Poland) , Relisource, KAZ Software, BJIT. Before moving to Europe in 2014, he was founder director of Dhaka based a start-up QualitySofts . He was also Test Automation consultant in several reputed companies & Govt projects (hi-tech park,LICT, BITM, BASIS). He started his career as an Asst. Software Engineer in 2008 . Before moving to software industry , he was a Computer Teacher in Oxford International School .
He has attended in several professions trainings on Java, Dotnet,Python,Software Design & Architecture, Agile Testing, Web Security, ISTQB during his professional career. Shantonu used to participate monthly online meetup with Bangladesh software testing professionals groups SQABD,Software QC and java user group Bangladesh (jugbd) . Here is his Youtube Channel
Shantonu has 4 year bachelor's degree majoring Computer Science from ISTT which is an Institute under National University of Bangladesh
Contact
This is shantonu's personal blog .If you have any interesting problem related to R&D on new technology or Automation where you need an external opinion, you may contact him . He will try to answer on weekends. He is also available to hire for interesting work via UpWork .
If you like to setup a quick call/meeting with me, please schedule here .
Memberships: