This blog I am going to show some popular linux commands that I often use for monitoring system.
To know your hardware info
To know all hardware together
lshw
This will show all hardware info in long list. You may expect al list info in cli like this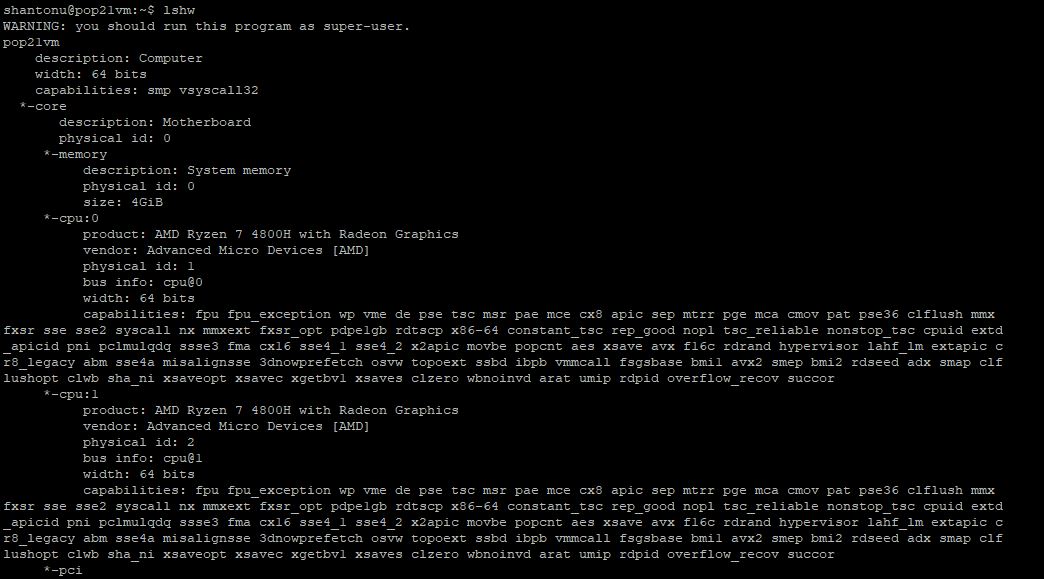 You can get this same info in short form
lshw -short
And this you can expect in cli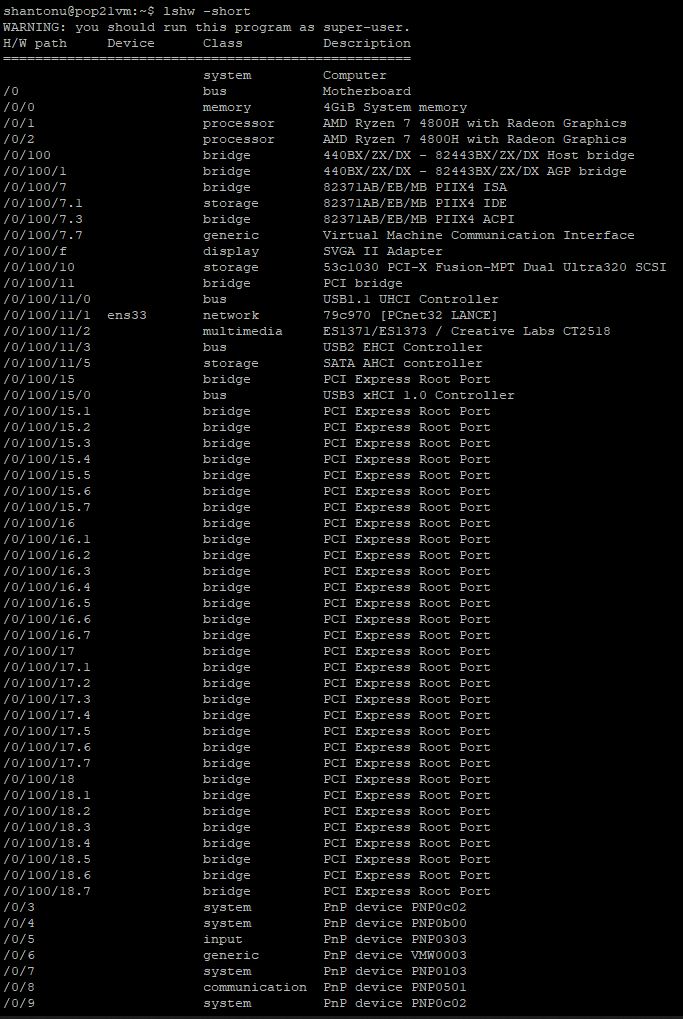 You can save this info in a HTML file using this command.
sudo lshw -html > lshw.html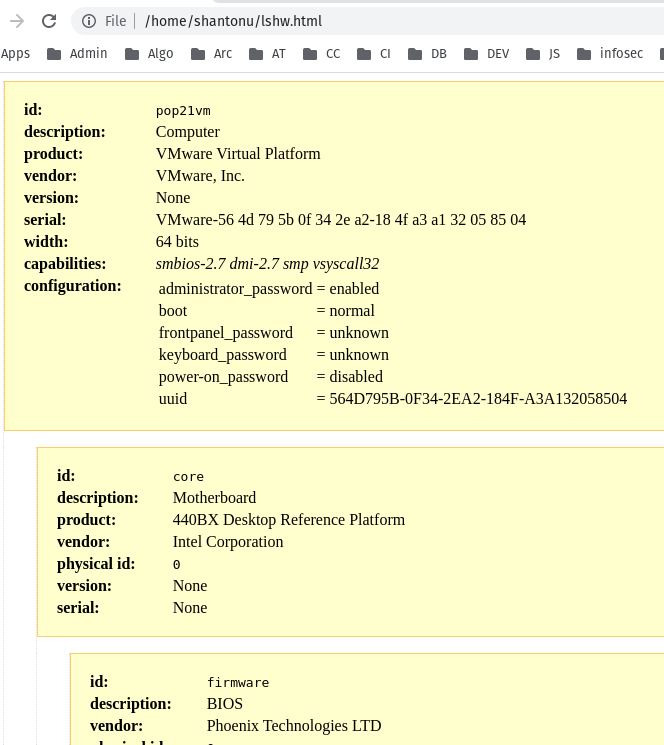 LSHW is an extension of LS commands with HW for hardware. It also has other extensions where you can see specific hardware group like pci devices.
To know about PCI devices
lspci
it will look like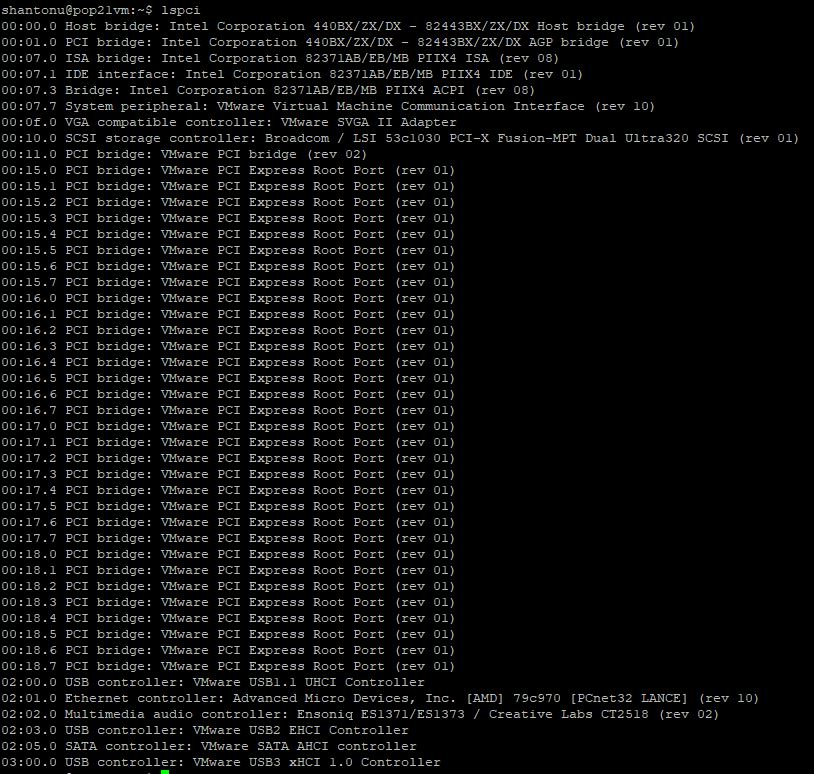 And you can use these options
Produce machine-readable outputlspci -mm

Verbose output lspci -v

Show both textual and numeric ID's lspci -nn

You may also use one of the oldest linux command to know this info.
sudo dmesg
This will show you very details like this

Human-readable of dmesg sudo dmesg -H
Storage Info :
lsblk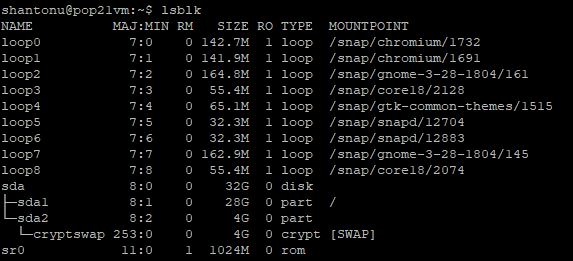 To know IDs of all volumes
blkid

Showing all devices lsblk -a
To know each device info individually
sudo fdisk -l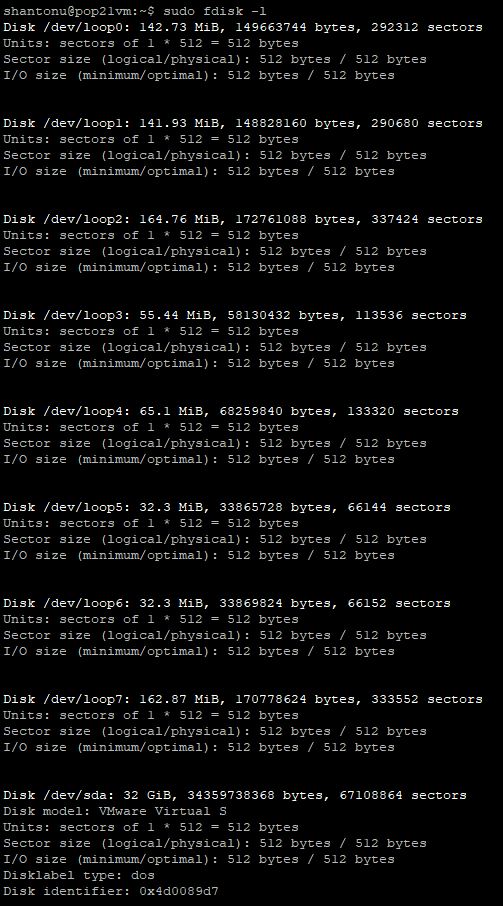 CPU Info
lscpu
This will show info like this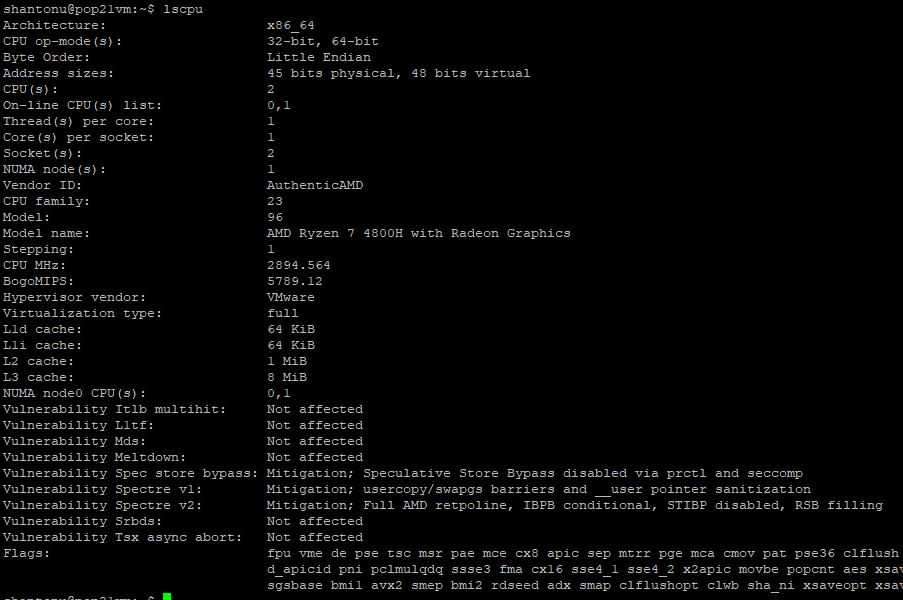 If you want to know only current cpu running speed
lscpu | grep MHz

Memory Info
To know how much RAM/momory free in the system you can use free command. It has multiple options
Show in megabyte free -m
Show in gigabyte free -g
Show in kilobyte free -k
Show (default kilobyte) free
Show in human-readable form free -h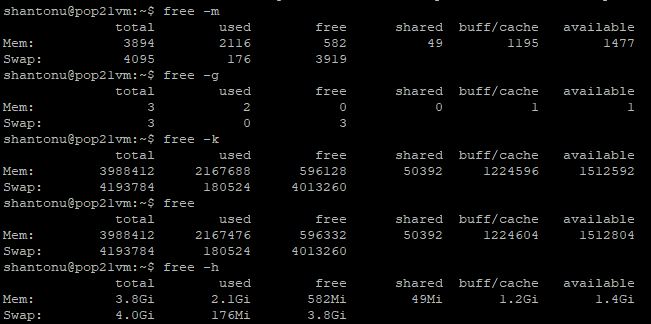 USB Info
To know USB device info lsusb. This will be shown like this

To know this info in verbose lsusb -v
Kernel Info
To know linux kernel info details, uname is very good command.
To know kernel name use uname
To know kernel release version info uname -r
To know all info related to kernel uname -a
To know kernel version info uname -v
To know node name uname -n
To know machine name uname -m
To know OS name uname -o

Process Monitor
To know currently running processes , use top. This will show like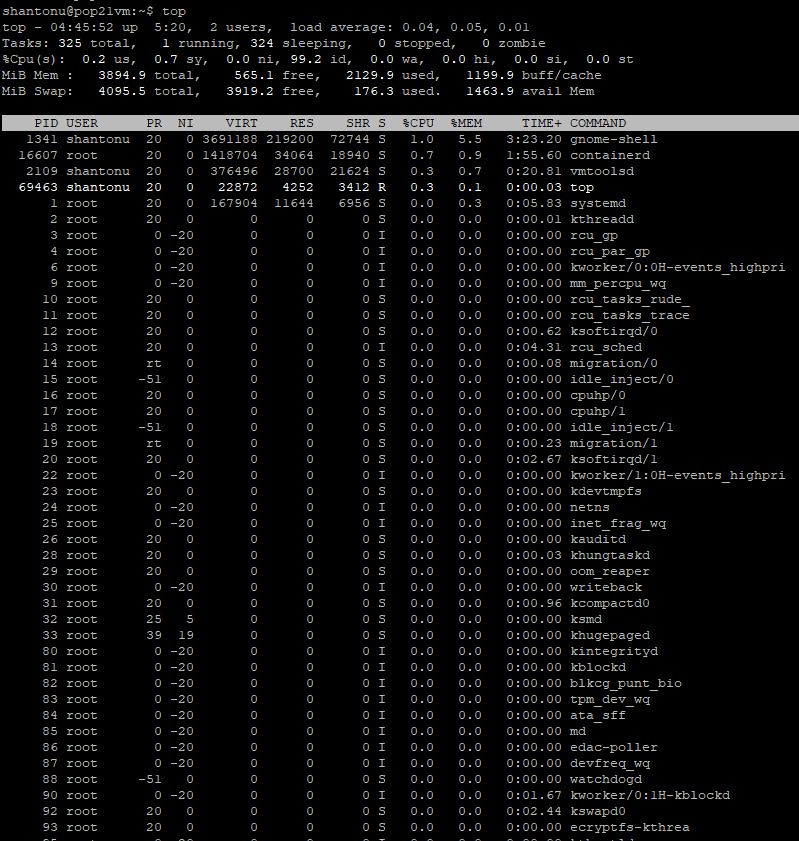 To Manage process, we can use ps commands . PS reports a snapshot of the current processes.
simple ps will show

To see every process on the system using standard syntax ps -ef
To get info about threads ps -eLf
To find a process with any name, for example Java, we can use this command ps -ef | grep java

To see every process running as root (real & effective ID) in user format: ps -U root -u root u
If you want to kill any process , you can use kill command .
For example, a process with PIC 1000, you can kill this process by kill -9 1000
… This is a continuous post, I will add more later. Happy reading :)